Primary Tuition
Specially trained tutors for Primary 1 to 6 students, for both GEP and Mainstream. Our worksheets and assignments have been modelled after the new MOE syllabus hence is up to date that has been tried and tested. Each key subject's core concepts will be reinforced.
Our tutors will be covering heuristic and practical thinking skills that encourages problem solving skills. We have pitched our difficulty for each lessons and assessments 15% above the average school standard to encourage students to be constantly challenge and test themselves constantly.
Our team of tutors are a group of top notched educators who have specialised in their own field of subject; top school teachers, renowned textbook and assessment book authors. Lessons have been arranged to best suit the schedule and learning ability of each and every students' target and ability.
Secondary Tuition
Our assessments have been modelled closely according to the new MOE syllabus to keep updated, in order to reinforce key concepts and challenge for each subject. With our team of teachers best in their field, we have classes dedicated for Express and NA streams.
With teachers who have been teacher in top notch schools, renowned textbook and assessment book authors. Studently will be carefully assessed and tested to be placed in classes closely to match their own learning, catered to their abilities, thus ensuring that they will learn at a suitable pace.
JC Tuition
With worksheets devised according to the latest 'A' Level syllabus, it will be conducted by lecturers who have taught at top Junior Colleges and Universities in Singapore and overseas. Lessons will be planned ahead of the average JC to ensure that students have ample time to revise and prepare for their 'A' Levels. With comprehensive notes, students will have a detailed explanations.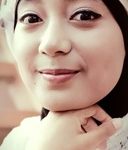 Jenny Doe
With 15 years of teaching experience in Singapore's top primary and secondary school, Ms Eng has tailored her lessons to match her students' abilities. Her lessons are engaging and lively, each class is filled with many interesting and simulating activities. She appreciates her students' abilities that they do their hardest and makes it a point to update their students on each of their progress.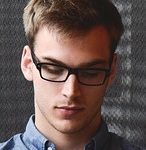 Peter Doe
After graduating from National University of Singapore, with a Degree in Literature, a Masters in Arts in Literary Studies, he have over 20 years of teaching experience at many government schools. Mr Huang specialises in writing Curriculum Development Institute of Singapore (CDIS). With a passion in making learning fun for his students, he makes English relevant and interesting to his students.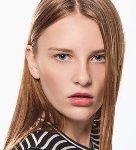 Betty Doe
She have been a top teacher at government secondary schools and recently joined us after leaving ACJC. She has attained the Degree of Bachelor in Sciences from NTU. With a dynamic and versatile ability to teach any student and has had 20 years of teaching experience in government schools. Her clear and concise explanations and amiable disposition make her a favourite of her students.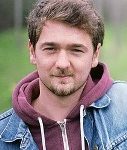 Tom Doe
With over a decade of teaching in government schools, Mr Ali has developed a pedagogy he has called his own. Specialising in triple science, he bring in-depth explanation and interesting lessons for his students. He uses various mediums and multimedia tools to his advantage. With his charm and humour, he is an instant hit with his students for his enthusiasm. His passion to teach not only enriches the lives of his students while motivating them above and beyond.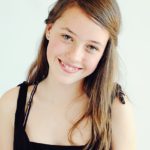 "Koo Kai Yi – Pure Chemistry
"I was taught by Mr Huang in Chemistry. He often compiles practice questions and formulas for us for revision. Every student in his class has been taught by him for a long time – which can imply that his lessons are not only effective but enjoyable. As everyone knows one another, he even treated us to food during our farewell party as we are all graduating from secondary school! Before our 'O' Levels, he gave us a crash revision that lasted for 4hours, that really showed his dedication and passion."
"
Save
Save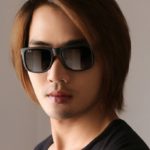 "Weng Hui – Physics
"I have studied with Imperial Tuition Centre for 2 years. Since I joined the centre, I have seen remarkable improvement in my grades for Combined Science, which I had difficulty passing. My teacher, Ali, explains concepts in a very clear manner to me. He also gives students a lot of practices and goes through each question with us."
"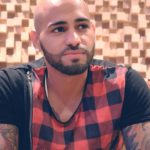 "Ning Hui Oo –E. & A Math
"I saw significant improvement in my E-maths and A-maths after I joined Imperial Tuition Centre. My teacher was really humorous and likeable. He injects fun into learning by incorporating games and brain-stimulating speed tests. His teaching method is effective for me because he does not merely spoonfed. Attending classes at Imperial Tuition Centre has helped me to gain an interest in these subjects."
"